The Impact of Concussions in Football: Would You Want Your Son to Play?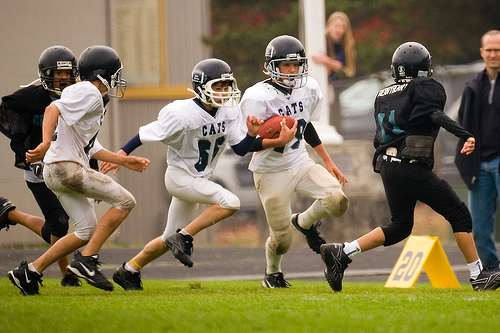 Chris Henry was a promising, talented young wide receiver for the Cincinnati Bengals. Chosen in the third round of the NFL draft in 2005 after a star-struck career at the University of West Virginia, Henry had the type of "measurables" that made NFL scouts drool; size, speed, and a gliding gait that made it all look so easy.
His career with the Bengals lasted from 2005 through 2009 and, in that time, he caught 119 passes for 18 touchdowns . . . and was suspended twice by the NFL for violating the league's substance abuse policies. Chris Henry's story, though, is not about his on-field productivity or his off-field troubles. Henry's story is about an athlete who had suffered multiple concussions on the field, concussions that never went reported.
Henry's story ended on December 17, 2009 when he fell off the back of his girlfriend's pick-up truck near his home in suburban Charlotte, dying tragically. It was determined later that Henry had been suffering from chronic traumatic encephalopathy (CTE) or, as it is commonly known, he was punch drunk. Did his condition play a hand in the types of mistakes he made in life or even with the very decision that played a part in his death? We'll never know, but we do know that sports-related head injuries played a significant role in his life and death.
By all accounts, Owen Thomas, a University of Pennsylvania star football player, was a well-adjusted, popular student athlete, the son of two reverends. Why, then, did he hang himself in April 2010 after what friends described as a "sudden and uncharacteristic emotional collapse?"
According to a recent article in the New York Times, doctors at Boston University researching Thomas' brain tissue revealed he had been suffering from early stages of CTE, the same condition that afflicted Henry. Thomas, like Henry, had never had any history of concussions, not in high school or youth football. Researchers concluded that the damage must have been inflicted over the thousands of hits he received during his 12 years of football.
The tales of Chris Henry and Owen Thomas ended tragically, lives once filled with promise and potential, truncated much too early. The overriding links between the two athletes were the game of football and an insidious condition that is cannot be taped or iced, cannot be seen like a red welt or a swollen joint, but rather a condition that is rapidly becoming a full-blown epidemic in stadiums and football fields across the nation.
The medical term concussion refers to a brain injury caused by a blow to the head, or an action that happens to 90% of the players on 90% of the plays in a typical football game, scrimmage, or drill. Concussions rarely involve loss of consciousness but symptoms include headache, visual impairment, dizziness, loss of balance, confusion, and amnesia. Other problems can include ringing in the ears, nausea, a feeling of fogginess, and sensitivity to light or noise. The long-term implications are even scarier; depression, dementia, long-term memory loss, brain damage.
Concussions and Football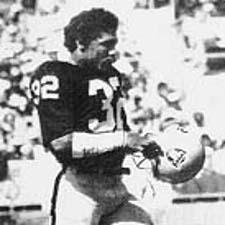 Jack Tatum. Donnie Shell. Ray Lewis. Rodney Harrison. These names are synonymous with fierce, helmet-rattling hits that cause fans to jump out of their seats, plays to stomp their feet and howl at the moon like animals, are replayed on ESPN, and are cast in celluloid for all posterity on "NFL's Greatest Hits" videos. The flip side of the coin was represented by former Pittsburgh Steelers head coach Chuck Noll, who famously called Tatum part of the NFL's "criminal element" after the Oakland Raiders defensive back knocked-out Hall of Fame wide receiver Lynn Swann with a concussion — a concussion that eventually shortened the star receiver's career.
Concussions have been well-documented in the NFL. Quarterbacks Steve Young and Troy Aikman retired because of them, helmet-to-helmet hits have now been outlawed, and rules governing how long a player must sit-out after suffering a concussion have been instituted.
The new policy states, in part: "Once removed for the duration of a practice or game, the player should not be considered for return-to-football activities until he is fully asymptotic, both at rest and after exertion, has a normal neurological examination, normal neuropsychological testing, and has been cleared to return by both his team physician(s) and the independent neurological consultant."
Teams have had to hire independent neurologists who must test the players against their baseline brain scans usually taken before training camp. In fact, the Philadelphia Eagles recently came under fire when they allowed quarterback Kevin Kolb and linebacker Stewart Bradley to return back to the field after he suffered a head injury during the opening game of the 2010 season.
While the NFL is taking steps to control a problem that has affected current players and alumni alike, college, high school, and youth football are still lagging behind.
On August 6, 2010, on the eve of many high school and youth football camps across the United States, the American Association of Neurological Surgeons released a statement about concussions.
"The annual incidence of football-related concussion in the United States is estimated at 300,000" reported Dr. Gail Rosseau, a neurosurgeon based out of the Chicago area. "Nearly 45,000 football-related head injuries were serious enough to be treated at U.S. hospital emergency rooms in 2009."
Those statistics, to be meaningful to you and I and any parent who has a son playing football, need to be put into perspective. A recent study from the National Center for Injury Prevention reported that "47% of high school football players say they suffer a concussion each season, with 37% of those reporting multiple concussions in a season."
Now, dig deeper, and you'll see that number could be just the tip of the iceberg. According to the American College of Sports Medicine, some "85% of sports-related concussions go undiagnosed," while the American Academy of Neurology reports that "41% of athletes are back on the field too soon."
Macho Mentality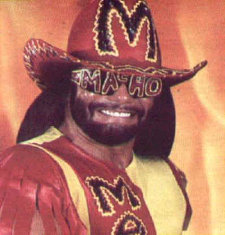 Why would a brain injury that effects nearly of half of players go mostly untreated or under-treated? The answer goes back to the culture of football. Football is played in all types of conditions – rain, snow, cold, heat – and football players are expected to be tough, expected to play through pain. Football players are described as "warriors" and are constantly told to "get tough" and "shake it off." What is a concussion other than pain? The macho mentality of sports, especially as the competition for playing time and winning gets more intense, players feel more pressure to get on the field, coaches feel more pressure to get their best players "back in the game," and, as a result, those players "shake-off" those potentially dangerous injuries, don't report them at all, or their coaches urge them back onto the field as soon as they are able to see straight.
"While football is a collision sport with inevitable risks, most serious neurological injuries can be prevented if players, parents and coaches take injury prevention and concussions seriously," Dr. Mitchel S. Berger, AANS vice president and a member of the NFL Head, Neck and Spine Medical Committee, commented in the August release.
The problem, according to Anthony Alessi, MD, co-chair of the American Academy of Neurology's sports neurology section, is that, "high school and even some college programs lack the resources necessary to protect their players from concussion."
"At the professional and, to a lesser extent, the collegiate level, everybody's trying to protect these athletes from getting hurt," he said. "But at the lower level, it's not managed as well."
Simple steps can be taken, Alessi suggested, including putting qualified doctors and trainers on the field at games and practices, and developing a stress test for injured athletes to return to play.
Should I Let My Son Play Football?
With better helmets and headgear, protective rules against blows to the head, and better education, your son is better protected than at any time in the sport's history. But don't tell that to the mothers of sons who have suffered the severe consequences of CTE or to those who have awakened in a fog after game days, couldn't remember where they lived, or paid the ultimate price.
Should you let your son play football? Perhaps the better question is, can you stop him?
Additional Reading at SteroidsLive