The ACC Needs to Stop Pretending!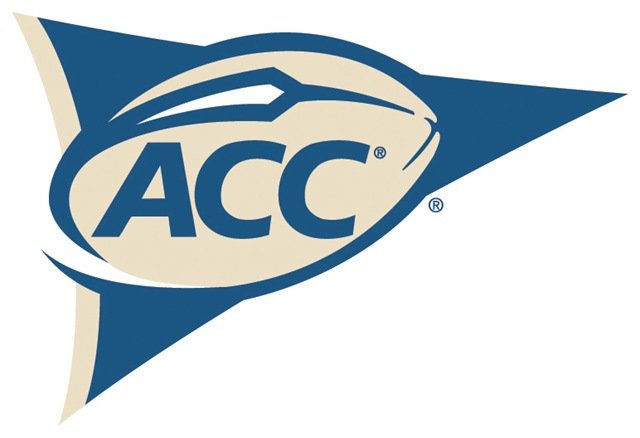 ACC football is not what it used to be, or is it?  Basically, Florida State was propping up the whole league, and a good 15 years of "propping" left the league thinking it was actually worth something.
Now Bobby Bowden is out at FSU, there are no threatening teams in the league, and the "elite" teams aren't even elite. Don't believe me?  Did you watch football this Saturday?
GT, VT, FSU, U
Yep, every one of these teams lost in embarrassing fashion on national television this past Saturday.  Miami gave in to Ohio State, and Jacory Harris ruined his Heisman chances by throwing four interceptions.
Georgia Tech tanked its whole season by losing to Kansas.  Did I mention that Kansas lost to North Dakota State of the FCS last week?  Say goodbye to being relevant as the defending ACC champs, GT!
Florida State got humiliated on national television by Oklahoma.  I even thought FSU had a chance, but they were just pretending.  It was pathetic to watch.  Maybe that's why I only clicked over to see the score and moved on.
Virginia Tech dealt the biggest blow to the ACC's credibility by losing to James Madison of the FCS.  Yep, James Madison University.  Their marching band is kickass.  Their football should not be kicking VT's ass.  Yet, VT let them.
Shame on you, Virginia Tech!  You were supposed to be so hot that when Boise beat you they were "automatically" in the BCS national title game.  Now look how you've screwed things up!
It's Stupid Southern Football Too!
Georgia's no better.  They're just the beginning of a rash of southern schools that will prove to be pretending.  They "had no one to throw the ball to" as someone said on the radio this morning.
Georgia.  Had.  No one.  To throw the ball to?  That's like saying there's no money in Hollywood!  You're Georgia.  Recruit somebody!
South Carolina got lucky because they were playing a lazy UGA team, but you can bet they'll be next on the pretender list.  It can't be much longer before South Carolina gets shown up for no good reason.
Southern football has been reduced to Florida and Alabama with a sprinkle of LSU.  Anybody outside of that has proved to be less than watchable.  It's sad because those are the games I get down here, but I would have been much better off watching Denard Robinson beat Notre Dame by himself.
We Left Out the Worst Part
The worst part of this is that it won't change.  I'm not calling for anyone's job, but you can't pretend that Mark Richt, Houston Nutt, Steve Spurrier, or Randy Shannon are secure in their jobs.
The people who think a millionaire coach should be revered are crazy.  If the job isn't getting done anymore you need to question him at the very least.
Nobody to throw to at Georgia?  You can't recruit more receivers?  It isn't hard.  "Son, you're playing for Georgia" usually gets a "Yes, Sir."  Try it!
If there isn't a massive turnovers in southern football coaches this year I'll be shocked, and all you fans should be appalled.  For all the money they have you'd think we could get some decent football around here!
General Patton's Previous Vents: