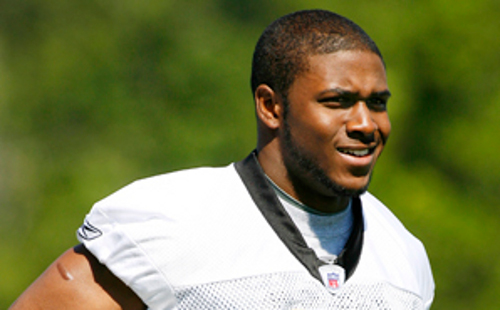 Conflicting reports have surfaced about whether or not former USC running back Reggie Bush will be stripped of his Heisman Trophy.
Yahoo Sports reported, two sources close to the Heisman Trophy Trust said, they are completing their investigation and will agree with the NCAA's findings that Bush accepted improper benefits during his 2005 season at USC.
ESPN's Chris Fowler had a rebuttal for the Yahoo Sports report calling it, "completely false" and "premature."
USC president C. L. Max Nikias demanded the USC athletic department return its copy of Bush's Heisman Trophy to the trust.
Fowler had this to say when referring to whether or not the Heisman Trophy Trust has already decided to get the Heisman Trophy back.
"They haven't made a decision. No announcement is imminent. They have not had any formal meetings about this."
According to Fowler, the eight-man Heisman Trophy Trust has a regularly scheduled meeting in September.
In the 75-year history of the Heisman Trophy, Bush would be the first player to be vacated of the award.
University of Texas's, head football coach, Mack Brown said, if they rescind the award it should be given to the runner-up in the '05 Heisman voting, former Texas Longhorn's QB Vince Young.