Possible Four Team Deal Involving Carmelo Anthony to Nets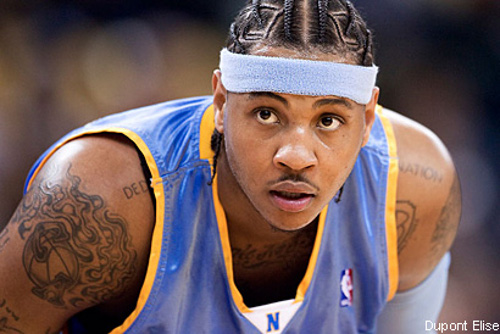 Carmelo Anthony continued to express his desire to be traded, and according to ESPN's sources a four-team trade is in the works. The four teams involved are the Denver Nuggets, the New Jersey Nets, the Utah Jazz, and the Charlotte Bobcats.
Rumors of the trade have the Nuggets receiving Nets rookie Derrick Favors, Jazz defensive specialist Andrei Kirilenko, and multiple future first-round picks in exchange for Anthony.
The four-team trade is contingent on Anthony signing an extension to stay in New Jersey. They are still working on the deal and sources say they will continue to work on all of the moving parts through the weekend — eight players plus draft picks are reportedly involved.
The Chicago Bulls or the New York Knicks were his original choice destinations. However, people close to the negotiation are saying that he is warming to the idea of going to the Nets.
Nets new owner Mikhail Prokhorov has plans to move the team to Brooklyn in two years which would land Carmelo in New York. Many people believe this could be the tipping point to get the deal done by as early as Monday.