NFL Week 6 Predictions and Fantasy Start'em/Sit'em
Couch Potato Blitz
Week 6 in the NFL should hopefully turn the football season right side up again. Week 5 had four teams with legit Super Bowl aspirations losing (Chargers, Saints, Bengals, and Packers) to mediocre or rebuilding franchises (Raiders, Cardinals, Buccaneers, and Redskins). The Chiefs defense continues to prove they are all bull and no shhh-it-went out the window.
Someone should have filed a domestic violence charge for the beat-down the Lions put on the Rams. It looks like someone has woken up the sleeping Giants in New York. And finally, Brett Favre made another cornerback famous on national television in the late game loss to the Jets.
In weeks 1-4 I gave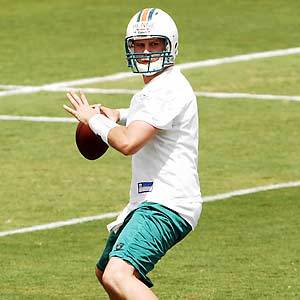 Quarterbacks
Two former Michigan quarterbacks will be starting this weekend. One has a supermodel wife, three Super Bowl rings, and a head of hair that makes every Hair Club for Men client jealous. The other is Chad Henne. The Dolphins play a depleted Packers defense that in two straight weeks has given up 331-yards to the Lions and 357-yards to the Redskins. Henne may not have the looks, talent, or arm candy of his fellow Michigan alum, but he should have your confidence against the Packers on Sunday.
This is properly named my sleeper start of the week since it appears at times Alex Smith may be sleep walking on the field. Not only is he looking to keep his job, but is desperate to get the 49ers their first win of the season. Smith plays the Raiders, who have given up two touchdown passes in all five games this season.
Running Backs
The Texans defense has been handing out touchdowns to running backs like meals at a soup kitchen. This is why I like the two-headed monster in Kansas City to score a couple of touchdowns. If you have Jamaal Charles or Thomas Jones, start'em.
With Darren McFadden recovering from a hamstring issue it is time for Michael Bush to be the Raiders fans' Enrique Iglesias, "I can be your hero, baby." Bush should see the bulk of the carries this weekend and the 49ers defense has given up 10 plus fantasy points to RBs in ESPN standard fantasy leagues.
Wide Receivers
The Lions didn't allow a TD reception to the Rams last weekend. However, if I beat my 4-year-old son in arm wrestling I wouldn't really brag about it. I like Hakeem Nicks or Steve Smith at home against Detroit.
Another receiving corps I like this weekend is Pittsburgh. Ben Roethlisberger is back and playing a Browns team that is starting Colt McCoy. Saying the Browns offense will struggle to move the ball is like saying that fat kids like cake. This will give increased chances to the passing game. I like Hines Ward and Mike Wallace to score.
Fantasy Duds – Sit'em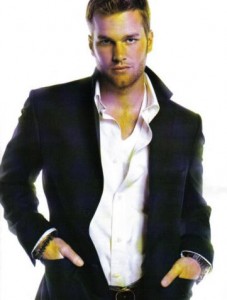 Quarterbacks
The other Michigan guy I was referring to earlier is Tom Brady. I know he has the life that a lot of men would punch their grandmother for, but if you have a more favorable option than Brady this weekend start'em. Last year in the playoff game against the Ravens it looked like Mike Tyson walked onto the set of Queer Eye for the Straight Guy and delivered a whoopin'. That was with Randy Moss.
If you looked up the word desperate on the internet, chances are you would find something about the Cowboys vs. Vikings match up this weekend. If you looked up the word doomed the alternative spelling would be "Tony Romo." He didn't have a good game last year in the playoff match up and if you have a better option, sit Romo against the Vikings.
Running Backs
Marshawn Lynch makes his Seahawks debut this weekend and it should be something to forget. They travel to Chicago to play a Bears defense that recovered nicely after being trampled by the Giants two weeks ago. I think it is more likely that Lynch will enjoy a slice of Chicago deep-dish on the sidelines than get into the end zone.
The Rams haven't given up a rushing TD in four consecutive weeks. The Chargers Ryan Mathews has a bum ankle and is listed as questionable. If it's bad enough they have no problem giving the load to Mike Tolbert or Darren Sproles. In fact, if they are losing bad enough I wouldn't be surprised if GM A.J. Smith fired Norv Turner and signed him as a RB.
Wide Receivers
I believe this is the first week we see the Wes Welker adjustment period in life after Moss. Welker may get a lot more targets, but it will be tough to accumulate points when the jaws of life are needed to remove Ray Lewis and Terrell Suggs from him every time he crosses the middle of the field.
Shaun Hill put on a show last week in Detroit. Nate Burleson became a sexy pickup if you needed a WR. And maybe after his bye in week 7 he might be a good play. However, against the Giants pass rush his QB will need to be dusted off like your mother's prom dress on almost every passing play.
Feel free to bounce any fantasy concerns off of me on Twitter.
Week 6 Pick'em – One Line Why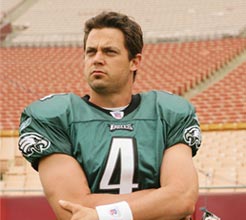 The predicted winner is in bold.
Byes: Cincinnati Bengals, Buffalo Bills, Arizona Cardinals, and Carolina Panthers
Seattle Seahawks @ Chicago Bears – The Bears are the Justin Bieber of the NFL, no one is really certain how they are enjoying this much success.
Baltimore Ravens @ New England Patriots – After what the Ravens defense is going to do to Brady on Sunday, that pretty hair of his might qualify him for a battered women's shelter.
Detroit Lions @ New York Giants – If the Giants play the way they have the past two weeks and the Lions win, check your local forecast to see if the sky is falling.
Atlanta Falcons @ Philadelphia Eagles – Michael Vick desperately wants to play in this dog fight, but Kevin Kolb will start and get the ball to his playmakers in a close victory.
Cleveland Browns @ Pittsburgh Steelers – Imagine the Browns as an old house, then imagine a wrecking ball smashing through it wearing a Steelers jersey as they go demolition style on Cleveland. This is your suicide pool pick of the week.
Miami Dolphins @ Green Bay Packers – With the Packers body count piling up like a Rambo movie the Dolphins will have things cleaned up on special teams. Too many weapons on offense equals a fairly easy win.
San Diego Chargers @ St. Louis Rams – Have you ever seen a movie where someone gets kidnapped and you keep waiting for them to make a run for it? After the Chargers blow several opportunities to run away with the game, they will escape in the end with a victory.
New Orleans Saints @ Tampa Bay Buccaneers – If you've been short on luck and good fortune it's probably because the Bucs have been hogging it all. It will run out this weekend.
Kansas City Chiefs @ Houston Texans – The Texans are like a roller coaster; some weeks you finish the ride and want to throw up, others, you finishing saying, "That was awesome man!"
Oakland Raiders @ San Francisco 49ers – Mike Singletary will drop his pants in front of his team for the second time in his coaching career and the Niners will get their first win of the season.
New York Jets @ Denver Broncos – Normally the high altitude effects the opposing teams, but when you're filled with hot air like the Jets you just keep on rolling.
Dallas Cowboys @ Minnesota Vikings – Cowboys struggled with Nate Washington and Kenny Britt last weekend. Combine that with the fact that Moss gave Favre a copy of his personal playbook – Keyshawn Johnson's book, "Throw me the Damn Ball!"
Indianapolis Colts @ Washington Redskins – When Peyton Manning was asked who the top five quarterbacks of all time are, he said, "Manning, Manning, Manning, Manning, Manning – because I throw hot fire!" (Chappelle fans get this reference.)
Tennessee Titans @ Jacksonville Jaguars – A great Monday night battle in the "Who Cares Bowl." Vince Young and Chris Johnson put on a show in the forth-quarter and squeeze out the win.
Please come back next week for your fill of the "CPB" and don't forget to check out the Podcast!
Additional Reading on SteroidsLive: