NFL Week 5 Predictions and Fantasy Start'em/Sit'em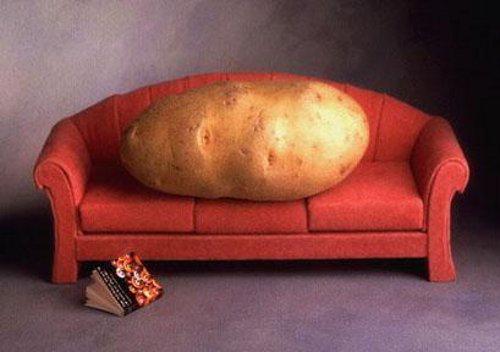 Couch Potato Blitz
Quickly, let's review week four of the NFL. The Colts got beat by a guy at QB who looks like an offensive linemen. The Titans defense had a letdown in the fourth quarter and defensive coordinator Chuck Cecil gave the refs the international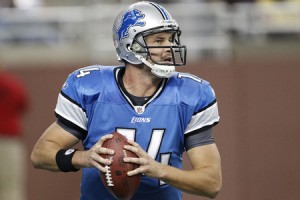 Quarterbacks
If you have a tough start at the QB position this week you might want to look towards the Detroit Lions' Shaun Hill. Think of Hill like taking the chubby girl to prom; she might not look as good, but she probably puts out. Hill plays the Rams this weekend and he has had two games with 20 points, and two TD performances against the Packers and Eagles.
Last week Matt Ryan had a less than average outing against the 49ers, but did have a season high 273 passing yards. This week he gets the Browns. In the last two weeks the Browns have been handing out passing yards like government bailouts.
Running Backs
The Redskins' Clinton Portis is out with an injury to his man region. Backup Ryan Torain is going to be a solid play this week. The Packers defense has played well against the run so far this year, but they're banged up and starting to look like Rocky after fighting Clubber Lang – "I pity the fool" who has to tackle Torain.
This is a great week to have Beanie "Baby" Wells on your team. The New Orleans defense has given up 25 plus points in three straight weeks. For the Cardinals to have a chance Wells is going to need his own Mardi Gras parade in the end zone. Feel free to flash your friends every time he scores Sunday.
Wide Receivers
If you have him or can pick him up, you need to play Donald Driver. The Redskins, in two games against proven QBs, have given up almost 600 yards passing and four TDs to receivers. In D.C., Driver may not visit Obama, but he will visit the end zone.
With Austin Collie likely out for Sunday's game against the Chiefs it makes Pierre Garcon a great play. Think of Peyton Manning like a buffet and Garcon like a fat guy — he is going to get fed all day.
Fantasy Duds – Sit'em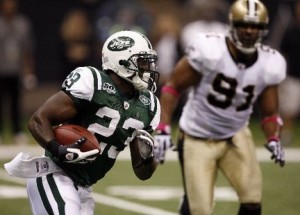 Quarterbacks
For those of you falling in love with Kyle Orton like teenage girls did with Chris Brown before they saw his 1-2 punch, put that on hold this week. The Ravens have only given up one TD pass this season and no QB has more than 10 points against them in ESPN standard fantasy leagues.
If your starter is on a bye this week, and you have to start Josh Freeman, you might want to reconsider. Freeman plays the Bengals and, although they lost to the Cleveland "Frowns" last week, it wasn't because of their pass defense.
Running Backs
The Jets' Shonn Greene has been touching the ball less than a fat kid in a youth soccer game. LaDainian Tomlinson has stolen the load and will also struggle against a very good Minnesota rushing attack.
Michael Turner has been more disappointing than an M. Night Shyamalan movie. I look for it to continue this weekend in Cleveland resembling The Village – the killer was the village idiot in a homemade costume.
Wide Receivers
The Chargers were hoping that Malcom Floyd would fill in for Vincent Jackson, but he hasn't been as consistently dominant. Floyd is more like a string of scratch-off lottery tickets, a couple winners and the rest are trash. The Raiders have defended receivers very well this season and Floyd will be the latest victim.
When someone yells "bomb!" you run. That should be the same reaction you have when someone says, "Bears Receivers." The Bears are starting Todd Collins at QB; he looks more like a high school Sex Ed teacher than a NFL QB. Don't start Johnny Knox or Devin Hester.
Week 5 Pick'em – One Line Why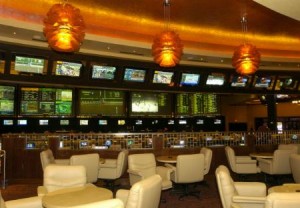 The team in bold is the projected winner.
Byes: Seattle Seahawks, Pittsburgh Steelers, New England Patriots, and Miami Dolphins
Jacksonville Jaguars @ Buffalo Bills – The Bills are more overdue than a Tom Brady haircut and get a big game from Fred Jackson and C.J. Spiller.
Tampa Bay Buccaneers @ Cincinnati Bengals – The Bengals have too much offense, so hopefully the Bucs celebrated their winning record during the bye week because it might be the last time until next year.
Atlanta Falcons @ Cleveland Browns – Matt Ryan and Roddy White are looking forward to this game like a group of frat boys on their way to a strip club.
St. Louis Rams @ Detroit Lions – This was supposed to be the "Doormat Bowl", but both teams are better than originally thought and the Lions give Detroit something to cheer about before Red Wings fever takes over.
Kansas City Chiefs @ Indianapolis Colts – There are things I believe in; Manning, ladies first, and the 1st amendment. And there are things I don't believe in like Santa Claus, unicorns, and the Chiefs.
Green Bay Packers @ Washington Redskins – The Aaron Rodgers aerial attack is going to give veterans war flashbacks.
Chicago Bears @ Carolina Panthers – Both starting QBs in this game should be picking splinters out of their backsides, but the Bears defense will make more plays.
Denver Broncos @ Baltimore Ravens – Offensively the Ravens are too much and defensively they will hit Orton so hard his beard will be listed on next week's injury report. This is your Suicide Pool Pick of the Week.
New York Giants @ Houston Texans – If you drove a Smart car the distance of yards the Houston offense will accumulate, you would have to stop for gas twice.
New Orleans Saints @ Arizona Cardinals – The starting QB for the Arizona Cardinals is, wait for it… Max Hall.
San Diego Chargers @ Oakland Raiders – The Chargers should win easily, but they have been known to choke. If they do the Raiders' fans will be pissed off because they bet their drug money on San Diego.
Tennessee Titans @ Dallas Cowboys – Remember when George W. Bush was elected for a second term and many people thought, "How did that happen?" I feel the same way about Wade Phillips.
Philadelphia Eagles @ San Francisco 49ers – The Niners will finally end their run with Murphy's Law against a team quietly saying, "Do you think if we apologize, Donovan will come back?"
Minnesota Vikings @ New York Jets – I know that Moss is great and Favre still has something left in the tank, put them together and what have you got, Bibbidi-Bobbidi-Boo!
Please return to your sofa next week for prediction and fantasy on all the action is week 6 of the NFL!
Additional Reading on SteroidsLive: