NFL Preseason Couch Potato Blitz: News and Notes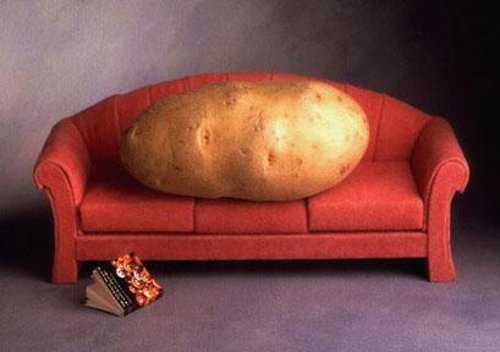 This week in the "Couch Potato Blitz" we cover the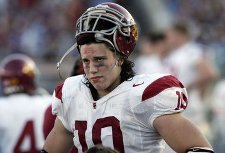 During the off-season, it was confirmed that Houston Texans standout rookie linebacker Brian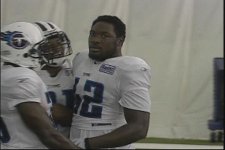 LeGarrette Blount missed almost all of his senior season for punching a Boise State player in the face after a loss in their first game of the Oregon Ducks' 2009 season.
Blount, who showed big NFL promise throughout college, cost himself millions of dollars with one frustrated swing. Blount went from likely being drafted in first three rounds to signing as a free agent with the Tennessee Titans.
At mini-camp this past week Blount was at it again. He went after one of his teammates when a drill ended and had to be restrained by teammates. Head coach Jeff Fisher brushed the incident under the rug, saying he wasn't concerned and asked the reporters if this was the first punch they saw from players this training camp.
No, Jeff. It was the first punch they saw from someone who had almost run out of opportunities to continue punching people in the face. I can't wait for the first time he does this in the fourth quarter of a close game and costs his team a chance to win.
To say that Blount is unstable would be like saying Lindsay Lohan is a girl who likes to experiment and occasionally has a drink.
Blount has and will cost himself lots money in what I believe to be a self-shortened NFL career. The only way he might be able to recoup some those funds would be to contact MMA owner Dana White and start throwing those haymakers he's become so fond of.
Damn It, Dungy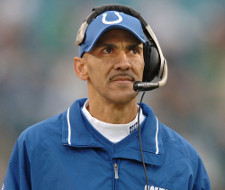 This year the HBO series Hard Knocks is covering the New York Jets and their extremely overweight, loud-mouthed head coach Rex Ryan.
Everyone who has spent a significant amount of time in any athletic locker room has heard their share of curse words. I haven't seen the show, but apparently Ryan goes a little over board with the "F-word."
Former Indianapolis Colts head coach Tony Dungy was asked questions about the topic and thought that Ryan is a bit overboard with the profanity.
I like Mr. Dungy and think the work he does with zeroes like Michael Vick is wonderful, but I disagree with criticizing a guy for having expletives in his language. I will go into greater detail on the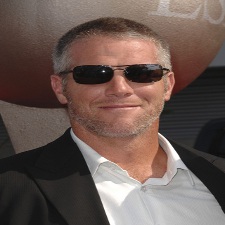 In case you live under a highway overpass and may be reading this for the first time at an internet café, Brett Favre is back for one more year. Might I add, I don't know anyone happier about this than me.
We all knew this was the likely outcome of the situation; as soon as the two-a-day practices were over and players could sleep in their own beds Favre would return.
The only reason everyone gets sick of it is because there isn't any other topic that carries this much weight at this time of year – although the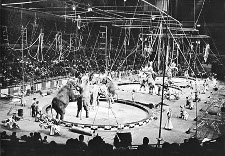 The Vikings camp was not only stormed by the return of Favre, but also the return and exit of second year standout Percy Harvin. Harvin had missed a little over two weeks dealing with migraine headaches and family issues.
Harvin finally showed up to camp on the 19th and after only a few hours of practicing collapsed and had to be rushed to the hospital by ambulance. Harvin apparently looked up into the sun when shagging a punt and the intensity of the sun triggered another migraine.
Some of the teammates in the locker room thought that Harvin might have been milking the headache stuff to miss camp, but all of that was put to rest on Thursday after watching him go down.
According to Jason Cole, a few unnamed players on the Vikings told him that there is a rift between Favre and head coach Brad Childress. They said that Favre doesn't think Childress knows much about offense and doesn't respect some of the calls he makes.
Of course this was the media's opportunity to blow this up to something even bigger than it had to be. Of course Childress doesn't have great control of the locker room or get along with all of the players on the roster.
I don't think it's any secret that Favre and Childress had their differences last season – Childress tried to take Favre out against the Panthers and Favre wasn't having it. Favre also changed plays at the line of scrimmage several times and Childress was very unhappy.
The perfect remedy in sports is winning. If the Vikings win, none of this will be talked about again. And if they don't Favre and Childress will shoulder all of the blame.
Be sure to check back for the next Couch Potato Blitz, coming soon to a sofa near you.
Additional Reading on SteroidsLive:
Is LaDainian Tomlinson Finished at Age 31?