NFL: Opening With Picks and a Rematch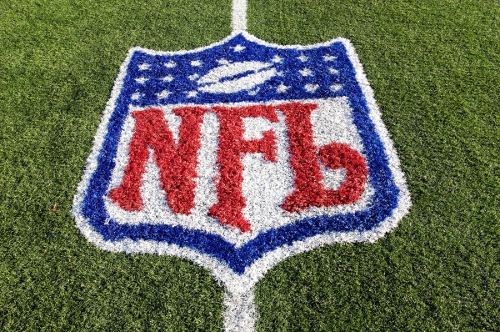 Last season I was about 100 games over .500, so I'm feeling pretty good about picks this year. I won't bore you with breaking down every single game, though.  Some speak for themselves, and even very complex games tend to be simple to read.
If things get intense you'll notice multiple paragraphs on just one game.  If that's the case you need to watch the game or have your fan card revoked.  Actually, it would be smart to read this while you're watching.  I might prove to be prophetic!
Beyond the picks, we have a rematch of last year's epic NFC title game between Minnesota and New Orleans on Thursday night to open the season.  It can set both the NFC south and north adrift depending on the outcome. I wonder if I've still got the Midas touch.
You and Me Are Gonna Dance, Again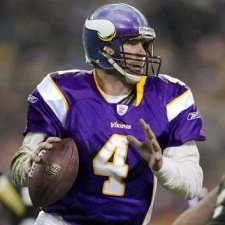 The Vikings and Brett Favre open the season in the Superdome where they tasted defeat in the 2010 NFC title game.  The rematch is intriguing on so many levels I almost don't know where to start.
Sidney Rice is out and Favre doesn't have Chester Taylor to convert tough third downs.  So, no long threat, nobody to extend drives, and tons of dinking and dunking.  That sounds boring!
I'm not saying that Favre can't throw slot routes all year, but he's going to throw a lot more than seven interceptions this year too.  He'll dazzle and disappoint.  That's just the way it is.
The Saints defense is missing Darren Sharper, who is on the PUP list, for six weeks.  If the Saints defense can't create turnovers — Sharper's specialty — how are they going to get the offense back on the field?
Did I mention that the Saints still aren't done partying yet?
I'm giving the edge to the Saints simply because the Vikings are even more depleted than we realize.  If Favre doesn't die this week the Vikes are ok, but not right now.  However, if the Saints don't stop the partying they're going to have a problem.  This isn't a cakewalk.
NO – 24   MIN – 13
Go Watch Some Paint Dry
I hesitate to say that Cleveland and Tampa will "square off" when both teams are so freaking pathetic.  The Browns have no answer at quarterback.  Sorry Cleveland, but Jake Delhome is more of a question.
Tampa, Josh Freeman, and Raheem Morris need something more than a prayer to get this thing done.  If nothing else the Browns have a plan.  CLE – 13   TAM – 3
The Lions and Bears open in Chicago, but Soldier Field is not what it used to be.  Long gone are the days of the Super Bowl Shuffle and Walter Payton.  In essence, Jay Cutler isn't a pip and the Bears defense isn't a Bears defense anymore.
The Lions have Matt Stafford, Calvin Johnson, good draft picks, Kevin Jones, and high hopes.  Actually, that's enough to beat the Bears and get off to a good start. DET – 27   CHI – 9
Miami kicking the s#@* out of the Bills?  Yeah, that's what I call a good time.  When Tim Tebow is starting for Denver the Bills will be on a long list of teams regretting it. MIA – 31   BUF – 3
Check it on Your Phone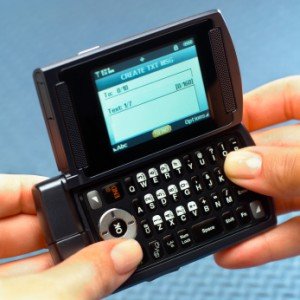 Arizona and St. Louis are going to tangle to see who's got the best new starter.  But I have to ask you:  Who wants to see Sam Bradford sit down for four quarters?
The boy's going to take a beating like no other.  A franchise QB is not enough to solve your problems and all of those problems will be on display.
Derek Anderson is decent enough to start looking with Larry Fitzgerald catching the ball.  Checking on your phone to make sure Derek still doesn't suck is a good idea.  ARI – 17   STL – 7
The Raiduhs and the Titans are only intriguing because of Vince Young and Al Davis.  Did Vince Young decide to step off the ledge?  Did Al cede enough control that the team actually put something good together?
I really want to push on this one but I can't.  I think the Raiders are more real than we realize.  A lot more real. OAK – 17   TEN – 9
Just check to make sure Peyton Manning has his foot up Houston's ass like you suspected.  You know, just to be sure.  IND – 38   HOU – 17
Is Matt Moore for real or not?  Basically, if he outplays Eli Manning and the Giants, he might be.  Checking while you're out is just an insurance policy against being surprised by Carolina crushing the Giants (which won't happen.)
Eli Manning is still Eli Manning, but if Moore keeps it close the Panthers might not suck as much as we thought.  NYG – 19   CAR – 13
Just in case Matt Hasslebeck's arm falls off or something.  No, really, that's the only reason to check this game.  The 49ers are going to chew up the Seahawks and spit them out.  SF – 27   SEA – 10
Chargers/Chiefs is kind of unfair.  This is what the Chargers do.  They win a ton of games during the regular season and score a ton of points.  By the postseason we'll have forgotten about this beatdown, but seeing the score while you're on the town may elicit a chuckle.  SD – 41   KC – 6
Atlanta and Pittsburgh is interesting only because Dennis Dixon will be starting for the Steelers.  They have Atlanta, Tampa, Tennessee, and Baltimore.  That's 1-3 if they aren't careful.  Matt Ryan is better.  Michael Turner is better.  The Falcons defense is better. That's a problem if you're a Steeler.  ATL – 31   PIT – 17
Have a Seat
Denver and Jacksonville.  Does Tebow play and how much?  That's all you're looking for.  Enjoy the Tebow-era in Denver.   P.S., Jacksonville sucks and they hate David Garrard.   DEN – 17   JAC – 0
I don't trust Dallas or the Redskins so it should be fun to watch them fall over themselves trying to live up to expectations.  In the end, the Cowboys should score a ton of points.  If they don't they can write this one off.   DAL – 31   WAS – 21
DEFCON 5
Green Bay and Philly should be fun.  Kevin Kolb gets to see how much it sucks to be Donovan McNabb.  The second he makes a bad read or turns over the ball, he's dead meat.  Mark my words.  He'll know why Donovan didn't much care that he was traded and had bad things to say about the "armpit of America".
Did I mention that Aaron Rodgers is the only QB in history to throw for 4000 yards in his first two seasons?  I didn't.  Sorry. GB – 45  PHI – 17
Baltimore and the Jets open the season with all the pressure on the Jets and everyone expecting Joe Flacco to be the golden boy.  Flacco can be the golden boy and the Jets can be a good team, but not right now.
This game will be ugly.  Mark Sanchez has to continue right where he left off.  Darrelle Revis has to play without any rust.  The Ravens have to deal without Ed Reed, and the Jets defense has to actually look like Rex Ryan coaches the team.
Not this week.
When the Ravens and Jets close with a 7-6 final we'll know next to nothing about either team, but we'll have seen Rex Ryan throw down some expletives and maybe Ray Lewis will threaten to kill someone. That's exciting stuff, and you know it!
Additional Reading on SteroidsLive: