NFL Coaches and QBs Need To Stop Being Delusional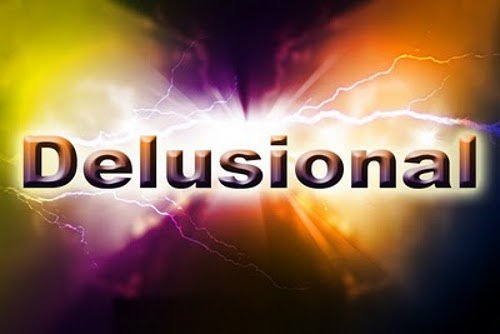 Brett Favre and Matt Leinart: these are the two guys who have brought about the most indecision this preseason.  Nothing is more infuriating than watching an NFL coach, who is a grown man, get owned by quarterback.
Brett Favre must have Brad Childress' balls in a jar somewhere because Childress has done everything but give Favre a pedicure.  By the way, Favre sucked against the Seahawks.  He threw a "pick six," another interception, and lost a fumble.
Not only did he manipulate his coach into not moving on, but he sucked mightily.  I know we can't make much of the preseason, but this is not good.
Meanwhile, Matt Leinart still isn't making progress in Arizona.  Hasn't he been there for a decade now?  It sure feels like it!  The longer Whisenhunt "waffles" on Leinart the worse it's going to get.
Leinart Is a "Silent" Franchise-killer
Matt Leinart is killing the Arizona Cardinals and Ken Whisenhunt is his accomplice.  Actually, it's Ken's fault that he has a quarterback conundrum.  Think about how stupid Whisenhunt has been.
He's been sitting on "fresh meat" for three years while Kurt Warner was running his team.  They put Warner in because Leinart was so awful, and Warner just happened to resurrect his career.
At the precise moment that Warner "got good" again they should have traded Leinart.  Whisenhunt shouldn't have been able to run fast enough to his boss's office to get a trade done. Any number of desperate teams could have given up great prospects for Leinart's services.
Inevitably I'm sure that Leinart said, "Coach, I can get better." NO. YOU. CAN'T!  I know Derek Anderson isn't a good "Plan B," but anything is better than a guy with no potential. Matt Leinart, Heisman trophy winner, USC starter, and overall nice guy is not an NFL starter.  Isn't Ken Whisenhunt smart enough to figure this one out?
If he isn't then the playoff trips and the Super Bowl visit were a fluke.   Don't worry Cardinals fans, the team can correct this fluke by firing him just a couple years after going to the Super Bowl. Whisenhunt deserves it, and Leinart will get what's coming to him.
The Vikings Make Me Laugh
Brad Childress doesn't have a Super Bowl win or NFC championship on which to hang his hat.  He has nothing to show for his efforts in Minnesota and neither does Favre.
Hitching your wagon to a guy who promises he won't throw ill-advised passes, yet continues to do it, is a really bad idea.  With Favre throwing two interceptions in a preseason game, the trend doesn't look to be changing anytime soon.
Think about all the bad picks Favre has thrown. Now tell me the two worst — on second thought, I'll tell you.
2007 NFC Championship game to the Giants that ended his career in Green Bay.
2009 NFC Championship game to the Saints.
He's ruined two teams' chances of going to the Super Bowl because he can't stop making bad decisions. When is Brad Childress going to wake up and realize his heart will be broken again, and soon?
Stop being delusional people!  Matt Leinart has no potential, and now he's worthless on the "trade market." Brett Favre can't make good decisions anymore, and he's destined to throw another "dagger-style" interception that ends a season.
I could say that these QBs would get their coaches fired, but their coaches will deserve it.  If you run an NFL team and don't know that poor decision-making and "no up-side" are bad things then you're stupid. Period.
What else do you want me to say?  I could attempt to praise Ken Whisenhunt for being smart, but apparently he isn't.  He rode the "Kurt Warner train" the same way Mike D'Antoni rode the "Steve Nash train."
As for Brad Childress — he could probably get a job doing manis and pedis.  I'm sure Brett's had him practicing, but I can't confirm that.  At the very least he can start his own construction business. He built the "Brett Favre train" all by himself.
General Patton's Previous Vents: