How a New NFL Rule Could Change the Way Football Is Played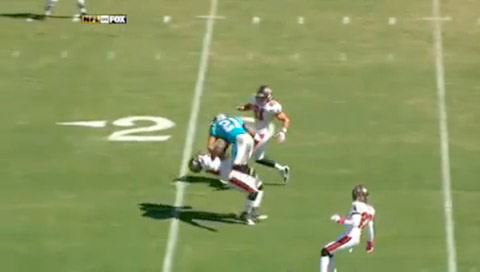 Has the National Football League's emphasis on eliminating blows to the head and players that are deemed "dirty" made the game that Americans love to watch soft? If you listen to Pittsburgh Steelers outside linebacker James Harrison, the answer is a resounding "yes!"
Harrison, who was fined $75,000 for his helmet-to-helmet hit on Cleveland Browns' wide receiver Mohamed Massaquoi in a game played on October 17, 2010, complained to Showtime's Inside the NFL that the monetary fine and new tight rulings by the NFL's front office have changed the way he plays the game.
"That was my least productive game of the year," Harrison complained during a taped interview. "We can still play the game but it is not the same."
Harrison cited an example where he let up on a tackle against the Dolphins' Ronnie Brown. The Miami running back was in a vulnerable position and Harrison claimed to have "let up" on the play, allowing a teammate to finish the tackle rather than blowing up the pile leading with a helmet hit, and putting himself and other players at risk for injury.
Taking a Look Back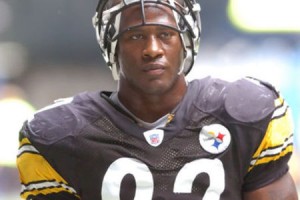 Let's rewind two weeks to the maelstrom of incidents that occurred during games played the week of October 17 that sparked the quick and decisive action by the NFL league office. Not only did Harrison concuss Massaquoi, knocking him out of the game, but he also took out former Kent State University teammate Josh Cribbs with another blow that was equally devastating but deemed clean by the NFL. Cribbs was also concussed and both players missed their next game against the New Orleans Saints. Just for the record, neither of those hits was flagged during the games.
On different fields in different cities, two other incidents were occurring, nearly simultaneously. In Baltimore, New England Patriots' defensive back Brandon Merriweather leaped high in the air and put a dangerous helmet-to-helmet hit on Baltimore Ravens' tight end Todd Heap, who lay on the field motionless while being attended to by medical personnel. Merriweather was fined $50K for his actions. Afterward, Merriweather told Boston radio station WEEI, "I'm going to be aggressive, point blank."
Against the Philadelphia Eagles, cornerback Dunta Robinson of the Atlanta Falcons helmet-to-helmet hit on Eagles wide receiver DeSean Jackson concussed both himself and the receiver. Jackson, yesterday, described the collision as feeling "like a car wreck" as he lost consciousness. Both players have been unable to play and Robinson was fined for his part in the action.
The day after, the NFL league office came down hard on those types of hits, with the mouthpiece for the league, NFL Vice President of Football Operations, Ray Anderson, saying in an article reported in The Washington Post that, "players could be suspended without pay for illegal hits to an opponent's head" – even for a first offense – a stronger measure than the fines that apparently have had little effect on the problem. The new sanctions will begin this weekend.
"We need to dispel the notion that you get a free pass for a first offense," Anderson said. "We're going to another level of accountability."
Why Enforce the Rules Now?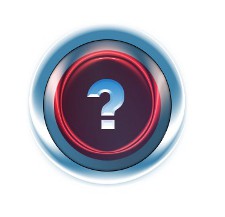 The rulings on helmet-to-helmet hits have been in effect for some time but rarely enforced. Not now. According to Voice of America, Anderson released a video that was shown to all teams warning of the type of hits that were deemed illegal and those that would be considered "clean." Anderson went on to say that dangerous hits have no business being in the game.
"If you attempt to break up a pass and deliver an illegal hit to the neck or head area, you are accountable, even though you are aiming at a moving target," said Anderson. "That is the rule. Protecting players from needless injuries is our goal. Hits to the head or the neck area that are reckless and wild must be eliminated."
While most players recognize that safety is paramount in a sport known for its violent collisions, the inherent aggressive nature of the game is tough to control and some feel the game will be unnecessarily changed to the detriment of the game.
Harrison's teammates, James Farrior and Casey Hampton, admitted frustration and confusion at the ruling. Farrior complained that defensive players are hamstrung and more injuries could result from defenders, instead of targeting the head regions, will now go for a player's legs, taking out a knee. Is being crippled for life worse than being concussed? No one wants to see a knee injury ruin someone's career but knees can be replaced; a brain injury can lead to serious and sometimes deadly consequences.
Yet, the macho image of the game and its player leads to comments such as this from ex-Steeler and current Cardinal, linebacker Joey Porter:
"It was already bad for the defense when they made all the rules for [to help protect] the quarterback," Porter said in an interview. "You couldn't touch them. We might as well go out there and play flag football."
Harrison felt the same way and, the day after his league-imposed fine, he threatened to retire from football, claiming he did not know how to tackle with the new enforcements. Harrison would later return and play a clean game against the Dolphins, as did Merriweather against the Chargers.
Anderson, on Monday, praised both players for "embracing" the league's emphasis on illegal and violent hits, comments that did not sit well with either players' coaches.
"It would be tough for me to care less about their [the league's] opinion, to be honest with you," Pittsburgh Steelers head coach Mike Tomlin said in his weekly press conference.
Tomlin fairly bristled during that same conference when it was suggested that his players held back from their typical hard-hitting style of defense.
"It's somewhat insulting to me to assume that we're doing anything under any normal circumstances other than trying to play within the rules" he continued. "That's how our guys play, that's how we coach. Number one, first and foremost, is it conducive to winning? That's what our intentions are when we step into stadiums to play, whether it's last weekend of three weeks ago or a month ago. Or a month from now."
The Patriots coach, Bill Belichick had a similar reaction saying, "The officials are now evaluating the players and their performance. That's great. I can't tell you how much that means to me, really."
Outcome Unknown
Has the game gone soft? Should the players just wear flags or play two-hand touch? Or will the violence manifest in other ways – such as blows to the knee that could end a star running back or wide receiver's career? The NFL wants to protect the health and welfare of the players, but, from comments heard around the league, it sure seems the players themselves don't mind the contact.
You can almost hear the words echoing from the mouths of players and coaches around the league, "That's football."
Maybe, but that is of little solace to the families of the players whose lives have been changed forever by a game played on a 100-yard field. Has the game changed? Tune in to the next wave of games to find out.
Additional Reading on SteroidsLive: