Alberto Contador's Second Positive Test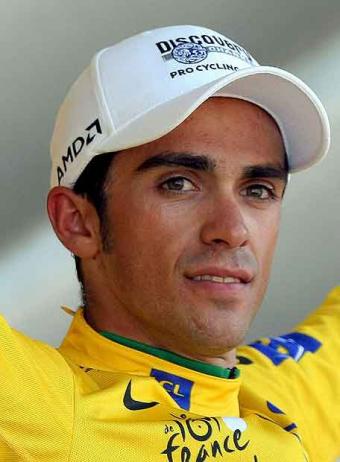 For the second time in a week reports are surfacing about, Tour de France winner Alberto Contador testing positive for performance enhancing substances.
First, according to Contador's own admission last week, he tested positive for clenbuterol. This is not a steroid, but an anabolic agent used for weight-loss and muscle-building. Contador claims that this positive test came from tainted beef.
The second allegation stems from a new test that detects chemical called plasticizers. These chemicals are found in plastic IV bags and can prove that an athlete is using blood transfusions to boost endurance.
Blood transfusions are banned by the World Anti-Doping Agency, unless it is in the event of a medical emergency. The following information comes from an anonymous source with knowledge of the test results.
"Contador denies any knowledge of a failed urine test on July 20, the day prior to the positive clenbuterol test. This urine test showed positive results for plasticizers up to eight times higher than the minimum amount to indicate blood doping – a method to transfuse your own blood to increase oxygen-carrying capacity."
If the International Cycling Union confirms the findings of their investigation Contador could be facing a two-year ban and be stripped of his tour title.