Women Friendly Sex Positions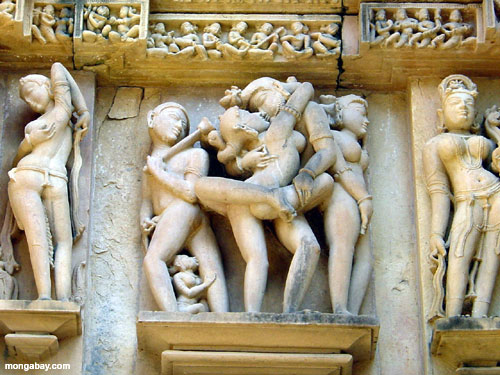 If you study the kama sutra, you will notice there are an abundant variety of women friendly sex positions. However, which of them are truly the most satisfying for women?
As a sexual experimenter, I am going to describe my favorite sexual positions that really do enhance female pleasure. A good sexual position for a woman allows for clitoral stimulation, deep penetration to stimulate the g-spot, and romantic kisses with her partner.
Missionary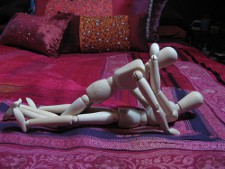 The missionary position is perhaps the most common sexual position, but it can be altered to enhance female pleasure in many ways. Place your legs on top of your partner's shoulders, so the g-spot receives direct stimulation. This can cause shivers to drift through down your spine.
Another alternative is wrapping your legs around your partners waist during sex, enabling you to move rhythmically with him. Just slight movement changes can alter this standard position in many ways.
Missionary position also allows you to kiss erotically with your partner. Run your nails up and down his back, squeeze his buttocks, and whisper in his ear.
Girl on Top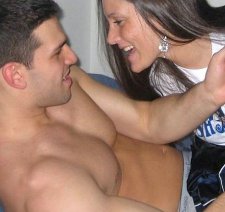 Although this position requires a little more stamina than other more traditional sexual positions, like missionary, girl on top is a full body workout. It increases the heart rate, enhances perspiration (to secrete your natural pheromones), tones the buttock and thigh muscles, and allows you show off the Goddess side in front of your partner.
When the thighs start to tire, which they will after a short period, make slow love to him until the energy flows back to the fatigued parts of the body. Another positive point of girl on top position is how you can tease your partner into frenzy by masturbating.
Alternatively, display a dominating side by tying or handcuffing his wrists before teasing him with soft kisses on his Adam's apple, then allow him to watch you stroke yourself to orgasm. This will be an image to remain memorable in his mind forever.
It is easy to reach clitoral and g-spot orgasm during girl the on top position. Lay back slightly to enhance the stimulation to the g-spot, or lead forward to kiss your partner during thrusts to build an intense mental connection.
Spoons
This position is ideal to wake up to when your partner is feeling in the mood. He can stimulate your spine with his tongue, run his fingers over the inside of your thigh to excite your mind and genitals into a sexual mood, and treat you to a delightful orgasm through slow lovemaking.
If you wake up aroused, and your partner is asleep, use the opportunity to slowly bring him to arousal. This position is ideal for women who hate hard sex, but enjoy soft lovemaking that allows them to get romantic with their partner.
Doggy Style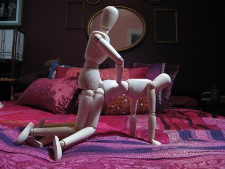 Every girl secretly wants to try this position, and many prefer it over the others. It is incredibly sensuous, and it stimulates the g-spot far more superiorly than any other sexual position.
While the position make it is difficult to kiss your partner during during lovemaking, forget about that romantic aspect, and go with the amazing chills that occur in your body during every thrust.
Although this position is not for everyone, it is perfect as a quickie. It is often better to forget foreplay, and get raunchy with your partner spontaneously. Surprise him with a massage after work, or dress your figure in sexy lingerie to get him in the mood.
Reverse Cowgirl
Similar to girl on top, except your back faces toward your partner. This is a fantastic position to achieve both g-spot and clitoral stimulation. It also tones the buttocks and thigh muscles, when performed regularly.
When the thighs tire, concentrate on his senses, and drive him wild with a gentle massage to the legs, toe sucking, and even ball tickling with vibrating toys. This position is incredibly sensuous for both men and women.
Coital Alignment Technique (CAT)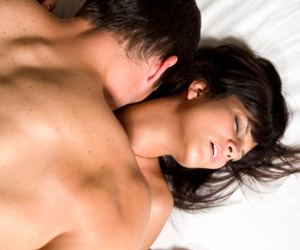 Your partner slides 2-4 inches forwards from the normal missionary position. His arms cup your shoulders, and his body falls flat against yours. The spines are aligned, and his penis gently rubs against your clitoris without penetration.
Genital stimulation increases, and you push your pelvis forward 2 inches ensuring your legs are in contact with his. Move your pelvis up and down to coincide with his frisky moves. Resist full penetrative sex to build you both into an explosive state, where the only thing you crave is making him climax. Your partner will feel the same way.
This technique takes a bit of restraint, but the build up is definitely worth it.
Seated Sex
I love this position. It instantly pushes a female into a dominatrix role. Any time you feel horny, straddle your partner by blocking his view, or sit with your back to him, and let him tease his fingers and tongue over your spine.
It you love deep g-spot stimulation, this position offers that. It also allows you to stimulate your clitoris alone, or with the help of your partner. Working together to build an orgasm creates an intense mental connection.
If you choose to face your partner, work through the pleasure and pain (there will be plenty of that in your thighs) with dozens of erotic kisses. Try this position when he is engrossed in sports on the TV. Most of you would agree this as a little evil, but it allows you the chance to show off your female prowess.
Be Open to Creativity
There are many amazing sexual positions fit for a woman. The trick is to open your mind to experimentation and don't be afraid to try something new. Some of these positions or techniques may not be for you, but you'll never know unless you try. Do not settle for routine, but pounce on your partner spontaneously to show off another side of you that he has never seen before.
Most of these positions require confidence, a good level of stamina, but the clitoral and g-spot pleasure you offer yourself will push your sexual boundaries out of the ordinary and into one of amazement for displaying your new skills.
Additional Reading at SteroidsLive
Related Articles on SteroidsLive: