NFL Week 10 Fantasy Football Start'em and Sit'em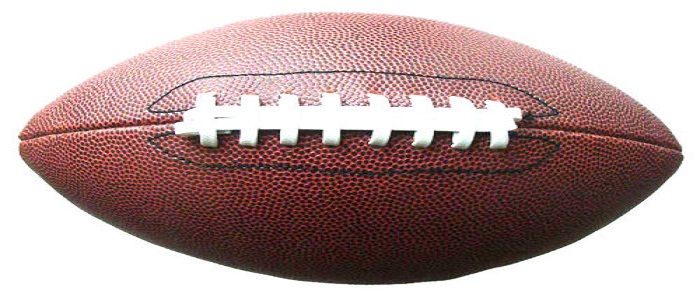 Couch Potato Blitz: Week 10 Fantasy Edition
Week 10 Fantasy Football started on Thursday this week. Hopefully your team got off to a good start because the divisions are getting tighter than Shaq in one of Ryan Seacrest's suits. Week 10 also marks the end of bye weeks. Byes can be inconvenient for fantasy football owners – as if they need a week off work when they only work five months a year, the audacity.
If you are a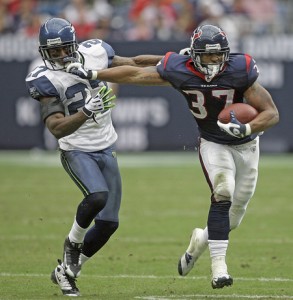 You ever see the final three of a beauty contest and think, "I would take any of them?" This weekend your top three are Arian Foster, Jamaal Charles, and Ahmad Bradshaw.
These starts are all easier than the question, "Who was the first black president of the United States?" If you can answer that you should know to start Adrian Peterson, Chris Johnson, Maurice Jones-Drew, Steven Jackson, and Frank Gore. For those of you who answered Bill Clinton, that is also acceptable.
If you are looking for players at the flex position I like Danny Woodhead, Ryan Torain (if active), Fred Jackson, and LeGarrette Blount. These guys are like duct tape – great for emergencies.
Wide Receiver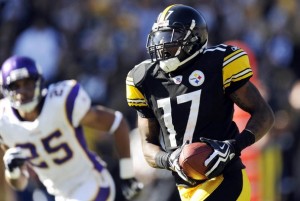 It is going to be a big weekend for several WR. I expect Reggie Wayne, Hakeem Nicks, DeSean Jackson, and Mike Wallace to all be shaking their money-makers this weekend.
I know Randy Moss has more baggage than your average airport, but each time Moss has made his debut it's been great. Moss has had at least one TD and 80 yards receiving in all four stops – twice with Minnesota, once with Oakland, and once in New England.
Mark Sanchez isn't the only Jets QB proving it's tough to be faithful while leading the team. Last week against Detroit, Sanchez was cheating on Braylon Edwards with Santonio Holmes. I like Holmes to become the QBs main squeeze.
One man's loss is another man's gain. Last week the Giants' Steve Smith suffered an injury and is unlikely to go Sunday. This makes Mario Manningham a great flex option this weekend. Combine that with the fact they are playing the "Alice Cowboys."
It would be a good idea to pick up Sidney Rice if available. Rice is rumored to make his season debut either this weekend or next. Last season he was the old Silver Fox's crutch – No. 4 is clearly in need of it this season.
On your list of things to do which includes budgeting beer money, changing your sheets, and selecting a flex player for this weekend I can only help you with one. I would give serious consideration to starting Dez Bryant, Percy Harvin (if active), or Pierre Garcon.
Fantasy Duds – Sit'em
Quarterback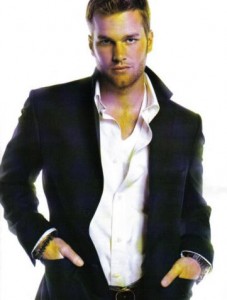 When you were in high school your parents probably told you to stay away from certain kids because they were bad news. The same rules apply to Tom Brady, Matt Schaub, and Carson Palmer for this weekend.
Dressing up like the beard of Kyle Orton may have been a good idea for Halloween, but starting him this weekend isn't. Since his hot start he hasn't gone over 15 fantasy points and the Kansas City defense gave up less than 13 fantasy points a game over the past three weeks to opposing QBs.
Last weekend Brett Favre set a career high with 446-passing yards, but one thing I don't count on is consistency with the elderly. The Bears defense hasn't given up more than 13 fantasy points in the last five games.
Story problem: If Sanchez is half the QB of Brees and Brady, and the Browns held them to 14 fantasy points each, how many fantasy points will Sanchez have? The answer is, leave him on the bench.
Running Backs
This weekend starring in the movie Bench Warmers II will be Peyton Hillis, Knowshon Moreno, and Cedric Benson.
The only person more forgotten than Macaulay Culkin is Matt Forte. The Bears don't run against teams without a run defense, I don't know why they would give him the ball against Minnesota.
If two hot twins both wanted to date you it would be difficult to choose one; there is no way to tell which one will do more for you. The same goes for picking whether LaDainian Tomlinson or Shonn Greene will be more productive for your fantasy team.
Jahvid Best against Buffalo is an intriguing matchup. However, just cause he started hot this season doesn't mean you have to continue playing him.
Wide Receiver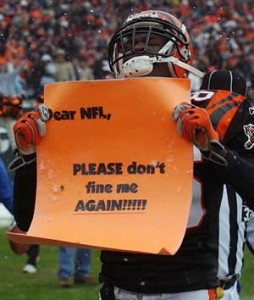 The fantasy production of Santana Moss has been erratic to say the least. His fantasy points for the last six games have been 16,0,11,7,12, and 5. The pattern would say it will be a big week, but I'm not sold on the "condition" of Donovan McNabb and Mike Shanahan's relationship.
Chad Ochocinco has been throwing tantrums like a 15-year-old girl. Ochocinco has only two games over 10 fantasy points and a total of 4 points in the last two games.
The Kardashian streak seems to be broken with Miles Austin. After Kim and Miles got together I thought he was destined for Super Bowl MVP, but that is clearly out of the question. Since Jon Kitna took over he has appeared to favor the rookie WR Bryant.
I'd rather watch a 7th Heaven marathon than start any of the following at WR: Steve Smith (CAR), Wes Welker, and Lee Evans. These guys should only start if you want to torture yourself on Sunday.
I hope you enjoyed the fantasy football edition of the "CPB". Please check out Week 10 Picks and Predictions on all 14 games this weekend. Be sure to join me next week for more Start'em and Sit'em advice.
Additional Reading on SteroidsLive:
Related Articles on SteroidsLive: