Music Motivation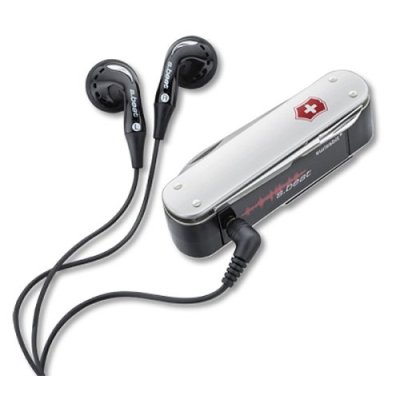 If you have no exercise partner or friend to motivate your mind through the tough workouts, music can help to push your mind beyond those painful boundaries to build stamina and muscular strength. There are usual music systems for you to listen to at the gym on each of the machines, but these usually list the radio stations, and we all know that a lot of chit chat takes place on these stations. Alternatively, you can purchase an MP3 or iPod system, download your own music, and let that be your instant motivation when the need arises.
Music is a wonderful motivator put together with exercise. Why? Because you can use your favourite tunes to help to break through that pain barrier or mental fatigue. Whether you engage in weight training, cardiovascular exercise, or interval training, music is a wonderful stimulation .
Every exercise is hard when worked at for a while. Take running for instance. It is a muscle / brain exercise which requires mental strength to continue. Without music, your mind may give up on those important goals you set it, but with music, it may push you to work out even harder.
Rock music, such as Oasis, Chili Peppers, Stereophonics, Manic Street Preachers, Kasabian, Coldplay, and many other groups have great encouraging beats, which can help to bring out your feisty stamina to continue with the workout.
Fantastic music bands to listen to are The Prodigy – Invaders Must Die is an amazing short album which contains an array of funky loud music to push you beyond your limits. Try Take me to the Hospital for inspiration. Other great dance bands are Basement Jaxx, Chemical Brothers, Unkle, Ministry of Sound, Armand Van Helden, Calvin Harris, Sonique, Faithless, and Jamiroquai to name just a few.
Then there's rap and R&B, which are great to listen to when you have to push out more reps during resistance training. Some great bands to listen to are Warren G, Will Smith, Next, , Blackstreet, Eminem, The Streets, Dizzie Rascal, Jay-Z, and many more.
Nike Plus do something similar which is a device which is wore in the trainers, and motivates you with music when the body starts to slow down. This costs money. Why not just fast forward to your favorite tune when you feel yourself waning in strength?
Mantras go great with music motivation when the mind desires to give up. A great mantra is "I can do this", or "I feel no pain." Keep up the playful spirit through music motivation. If you have an iPod set up your favorite playlist by selecting twenty or thirty of inspiring tunes. These will be actioned when the body feels under pressure or fatigued.
Music motivation can be used to train the body to work out harder, faster, and to build inner strength in the mind as well as the muscle. Music can help you reach your fitness goals faster. If you require a friend to workout with, try music instead. You can purchase an MP3 player for less than $50, and they hold from 250 tracks to 2000 tracks with some players. Make sure you purchase headphones that stay in the ears. There are wonderful headphone sets that wrap around the neck, as normal inner ear headphones may not stick throughout the workout.
Experiment by listening to your favorite tracks during a cardiovascular or resistance training program, and when you feel fatigued in the legs and mind, use your inspiring tunes to push you through that painful barrier.
What music motivation does is links with your subconscious. Both the conscious and subconscious mind are very different. The conscious mind works in the now and realizes what it is doing. Bad habits such as biting the nails and smoking are primarily held deep inside the subconscious. When you find yourself singing along to that familiar tune on the radio, this is because it is already deep within your subconscious. Your favorite music is already deep within your subconscious, so use it to alert your mind, push through those painful mental barriers, and become a fitter, stronger person.
Related Articles on SteroidsLive: