Internet Dating Tips for Women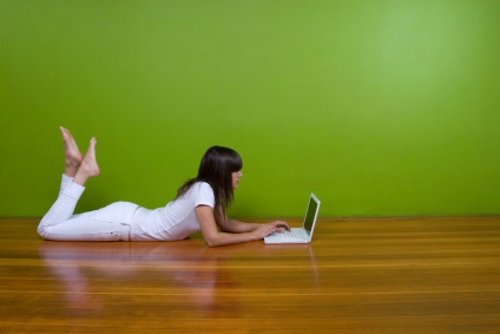 Are you a single woman who has exhausted all possibilities to meet someone and are now considering plunging into the world of Internet dating? Or your friend tells you she's found the love of her life — a 6'1" Italian stallion with dark hair and green eyes, but they haven't actually met in person?
To help transform an on-screen love affair into a tangible one, here are five helpful (and healthy) tips for Internet dating.
Choose the Right Dating Website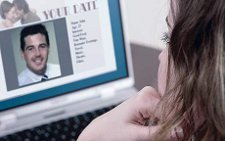 Once upon a time there were only a handful of dating websites that you could sign up for, but now there are hundreds and it's hard to decipher which one is the best for your needs.
Since most of these dating websites are not free, I recommend you sign up for a trial membership first before you make the commitment.
You don't want to pay $39.95 a month for six months only to reach the conclusion that although you're not Jewish, JDate seemed so promising. Spend some time navigating around the site to find out if it's user-friendly.
Popular sites like eHarmony or Match.com allow you to provide a plethora of information about yourself and what you're looking for in a mate and choose potential matches for you.
Shop around. There might be a website just for you – sugardaddies.com, blackpeoplemeet.com, latinlovesearch.com, asiandating.com, millionairematch – the possibilities are endless.
The Next Level – Emailing the "Potentials"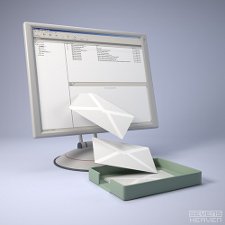 After you've clicked the flirt or tease button to let a couple of "potentials," as I like to call them, know you're interested, the next step is to get to know them further. If you've signed up for a trial membership on a dating website, certain restrictions might not allow you to send emails to each other so the next tip is to exchange email addresses.
Now you're able to avoid distractions and focus on getting to know who this person really is. Find out more about his history. What are his hobbies? Where did he grow up? What kind of music and food is he into?
Doing a Google search of his name isn't a bad idea and can help you avoid meeting someone who is wanted by the FBI, is a registered sex offender, etc.
I like email because it allows me to ramble endlessly without interruption and it also avoids those awkward, silent moments a phone conversation can fall into.
Another advantage with email is if you find out this person isn't compatible with you, you don't have any obligation to continue responding. If you feel bad and want to be polite, you might simply send him an email telling him you don't think it's going to work out. If you just don't want to deal with it, add his address to your automatic junk folder.
Lastly, if you're not comfortable giving someone your personal email address, you can create another one and use it solely for online dating and spam.
The Phone Conversation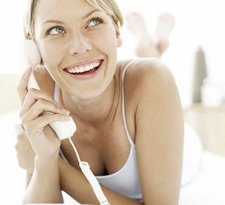 So you've been emailing each other for awhile now and are ready to speak over the phone. The phone conversation is the first serious test to see whether or not this person is someone you might enjoy spending time with.
Not only does it give you a chance to see if the conversation will flow, but you can also find out if your dream guy is in fact an 80 year-old man who moonlights as a young, single guy in his free time.
If you are nervous, have his emails up and ready so you have subject matter to ask him about. If you're the talkative type, be careful not to ramble on. Conversation is about give and take — you say something, he responds, he says something, you respond.
After a few phone "dates," if you feel like you truly want to meet in person, you can take it to the next level.
The First Date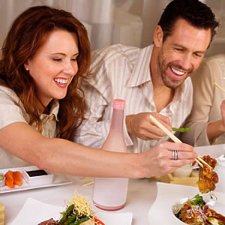 The first date is by far the toughest part of the Internet dating cycle. Now you get to see if this person truly looks like his photos and you both get to see if the online chemistry carries over face-to-face.
The most important rule about the first date is to meet in a public place. Even if you might feel comfortable with this person, he is still a stranger and you do not want to put yourself in a dangerous situation.  Also, always tell a friend or relative where you're going, who you're meeting and at what time.
Safe and fun first date locations include coffee shops, book stores, and restaurants. I personally don't like to jump into a dinner date the first time I meet someone because I like the freedom of knowing I can escape and not be stuck eating a whole meal with someone who only talks about himself.
Meeting for coffee is great too because if you hit it off, you can also go for lunch or dinner afterward.
For those of you that enjoy the sauce and chose to meet at a bar, I suggest limiting yourself to one or two drinks. Remember to keep an eye on your drink at all times — you don't want to end up at the hospital later with no recollection of the last couple of hours because someone slipped you a roofie.
Is He Prince Charming or a Toad?
If you've hit it off and want to see each other again, then proceed to a second and third date. If you don't think it's going to work out, I suggest sending him a courtesy email or text.
I know some people don't have the same consideration, but if you're not into him and he's into you, he might hound you because he thinks you're still interested. It's better to be upfront about it.
Online dating is a game of Roulette — you either hit or miss — but the possibilities are endless. Have patience and stay positive. If it doesn't work out with the first couple of potentials, there are hundreds out there waiting for you to find them. Follow these tips and you will find it's easier and (safer) then you initially thought.
Additional Reading on SteroidsLive:
Related Articles on SteroidsLive: