Grains of Truth: Buckwheat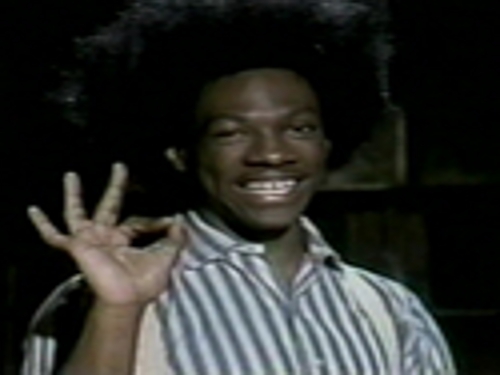 Buckwheat is quite an anomaly in the food world. After all, it's got wheat it its name, but it's gluten free. It's the seed of a fruit, but we regard that fruit as a vegetable. Humans eat the seeds, but bees make a dark, sweet honey from the flower.
All of those things combine to make buckwheat super nutritious and versatile. Though it's not a true cereal, it acts like one in the same manner as millet and quinoa. Let's get the story on buckwheat, where it came from, and most importantly, how to use it in your diet!
History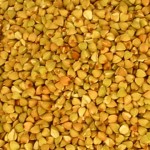 Buckwheat is native to both China and Northern Europe. It was first cultivated in China around the year 1000. When the Mongols made their way to the European part of Russia, they brought the crop with them. Buckwheat flourished in Russia and Poland and spread westward from there. By the 17th century, it reached England.
Around that time, the Dutch brought it with them to the Hudson Valley of New York. Buckwheat truly is a global food, nourishing many generations the world over. It is important in the traditional diets of Poles and Russians. Have you ever had kasha or a blini? If so, thank Slavic cuisine!
Nowadays, buckwheat is grown in the United States, Canada, and France for commercial purposes, though it's still grown in China and Eastern Europe for smaller scale consumption.
Health Benefits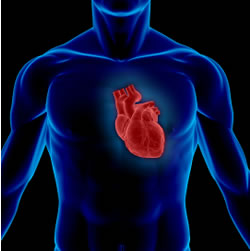 Buckwheat is high in manganese, magnesium, and fiber. A one-cup serving contains only 150 calories, so it's a great way to fill up for relatively few calories. But the real beauty of this "grain" is in its lesser-known components.
The Yi people of China have a diet very high in buckwheat, averaging about 3.5 ounces per person, per day. When researchers tested the blood of 805 Yi, they found that their buckwheat intake was correlated with lower total cholesterol, lower LDL or "bad" cholesterol, and a high ratio of HDL or "good" cholesterol to total cholesterol.
The nutrient responsible for the amazing benefits of buckwheat is a flavonoid called rutin. Flavonoids are phytonutrients (nutrients from plants) that act as antioxidants. Rutin and other phytonutrients help maintain good blood flow, prevent LDL cholesterol from being oxidized by free radicals, and keep blood platelets from sticking together, thus forming clots.
Another flavonoid in buckwheat is quercitin. It helps the body heal itself from injury, so it's especially important for bodybuilders! It's also good for lowering blood pressure. High blood pressure can be a result of lifting heavy weights continually, so think of buckwheat as a one-two punch for builders!
Buckwheat may also help control blood sugar. The Journal of Agricultural and Food Chemistry reported a Canadian study stating buckwheat may be helpful in the management of diabetes. A single dose of buckwheat seed extract lowered blood glucose levels of lab animals by 12-19% at 90 and 120 minutes after administration. These animals had chemically-induced diabetes, though no difference was seen in the animals given placebo.
The component in buckwheat responsible for lowering blood glucose seems to be chiro-inositol, a compound shown in both animal and human studies to play a role in glucose metabolism. Though exactly how it works isn't yet known, evidence suggests chiro-inositol makes cells more sensitive to insulin and may even mimic how insulin works in the body.
With all of those health benefits, adding buckwheat to your diet should be a total no brainer. I know that adding new food to your diet can seem overwhelming, so I've got some ideas and recipes for you on easy ways to get more nutrition into your body!
Best Uses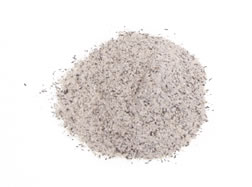 Buckwheat kernels are pyramid shaped instead of bring elongated like rice and wheat. It is available roasted or unroasted. The former has a deep, nutty flavor and is sometimes sold as kasha, while unroasted has a light and delicate flavor.
You can also but buckwheat flour in either light or dark varieties. It can replace up to half the wheat flour in recipes and still rise properly. It's also fantastic in yeast-free recipes where gluten isn't needed to help them rise. In this instance, you can replace 100% of the wheat flour and still get a fantastic result.
One of the best uses for buckwheat flour is pancakes. They're delicious and taste very similar to their wheat-containing counterparts.
I like to add buckwheat to soups instead of rice. It's also great as a hot breakfast cereal. In fact, it's super easy to start it the groats in your crockpot before bed, set it on low, and have a hot breakfast waiting for you in the morning!
If you prefer savory sides, it's fantastic cooked in chicken or vegetable broth. Just add a few ounces of chicken breast, some peas, summer squash, onions or scallions, and pumpkin seeds for a fast, delicious meal.
My favorite way to use buckwheat lately has been to cook the groats into kasha, then let sit overnight. In the morning, I form the cold groats into patties, dip them in an egg, then fry in a pan for a few minutes until they're warmed through. This is a great way to use leftovers and still have something different.
If you have a picky kid who doesn't like hot cereal because of the texture, this might be the answer for you. One of mine loves pancakes and hates oatmeal. She loves these "kasha pancakes" and is still getting the same nutrition she'd get if she ate it as hot cereal!
Recipes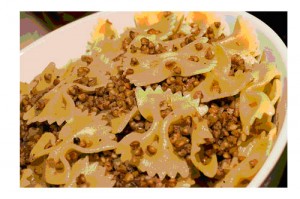 Kasha Varnishka
Recipe from Allrecipes.com
1 can chicken broth or stock (14 oz)
3/4 cup toasted buckwheat groats (or kasha)
1 12 ounce package of egg noodles
2 tablespoons extra virgin olive oil
2 onions
salt and pepper to taste
In a saucepan, bring the chicken broth to a boil with the kasha. Reduce the heat and simmer, uncovered, for 15 minutes. Bring pot of lightly-salted water to a boil. Add pasta and cook until al dente, 8 to 10 minutes; drain and rinse with cold water.
Pour the oil in a skillet over medium heat. Cook and stir the onions in the oil until lightly browned, 7 to 10 minutes. Stir the drained pasta and kasha into the onions, and season to taste with salt and pepper. Simple and delicious!
Kasha with Leeks and Toasted Pecans
Recipe from Myrecipes.com
1 cup uncooked medium-grain kasha (buckwheat groats)
2 large egg whites
1/4 cup water
1/4 teaspoon salt
1 (14 1/2-ounce) can vegetable broth
4 hard-cooked large eggs
1 tablespoon olive oil, divided
4 cups thinly sliced leek, separated into rings (about 3 leeks)
2 tablespoons water
1 teaspoon sugar
1/4 cup chopped pecans, toasted
Place kasha in a medium saucepan; cook over medium-low heat 3 minutes, stirring often. Gradually add uncooked egg whites, stirring to coat. Add 1/4 cup water, salt, and broth; bring to a boil. Cover, reduce heat, and simmer 15 minutes or until liquid is absorbed. Remove from heat. Cut cooked eggs in half; remove yolks, and reserve for another use. Finely chop cooked egg whites. Add cooked egg whites and 1 1/2 teaspoons oil to kasha mixture; stir well.
Heat 1 1/2 teaspoons oil in a medium nonstick skillet over medium-high heat. Add leek; sauté 5 minutes. Add 2 tablespoons water and sugar; cover, reduce heat, and cook 2 minutes. Spoon 1 cup kasha into each of 4 bowls. Top each serving with 1/2 cup leek mixture and 1 tablespoon chopped pecans.
Spiced Buckwheat Cake
Recipe modified slightly from Allrecipes.com
1/2 cup buckwheat flour
1/2 cup whole wheat flour
1/2 cup cornstarch
3/4 cup sucanat (or 1/2 cup honey or agave nectar)
1 teaspoon baking soda
1/2 teaspoon salt
1 1/4 teaspoons cinnamon
1/2 teaspoon ground ginger
1/2 teaspoon ground nutmeg
1 tablespoon molasses
1 tablespoon white vinegar
1/4 cup coconut oil
1 teaspoon vanilla
1 cup cold water
pinch mustard powder
pinch black pepper
Preheat an oven to 350 degrees F (175 degrees C). Whisk together the wheat flour, buckwheat flour, cornstarch, Sucanat, baking soda, salt, cinnamon, ginger, allspice, dry mustard, and ground black pepper in a large mixing bowl.
Stir together the molasses, oil, vinegar, vanilla, and cold water in a measuring cup. Make a well in the center of the dry ingredients; pour the wet ingredients into the well. Mix the batter together until just blended. Pour the batter into an ungreased 8×8 inch baking pan.
Bake in the preheated oven until a toothpick inserted in the center comes out clean, 30 to 40 minutes. Cool in the pans for 10 minutes before removing to cool completely on a wire rack.
Buckwheat is easy to prepare, heart healthy, and versatile. You may eat it to help lower your blood sugar, you may eat it for the great taste, but either way, you're taking great care of yourself.
Whether you choose buckwheat for breakfast or dinner, savory or sweet, be sure to choose to add buckwheat to your diet!
Additional Reading on SteroidsLive: