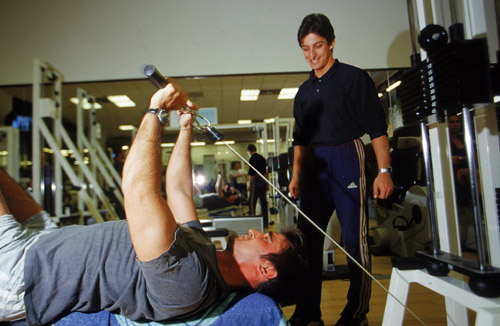 When you join the gym, you need to decide what you want to gain from your workout. Is it to lose weight, get fit, tone the body, or to change your mindset from negativity to positivity? I've had a few personal training sessions, one of which was a twenty minute boxing workout.
There are normally some complimentary sessions included when you join a gym. There are often a number of personal trainers listed at the gym, together with their credentials. Each can help you to build on your fitness goals, but are they worth the money, or could you become knowledgeable without their help?
Components of Fitness
The five components of fitness are aerobic endurance, flexibility, anaerobic endurance, body composition, and muscular strength. A personal trainer can help you with those goals. Some personal trainers work on other subsets like speed, skill, and power as well.
Athletes often seek the expertise of personal trainers who can motivate them through the pain barrier. Feeling healthy is not just about fitness, it is also having a stress-free mind. Training the heart through any form of exercise increases its size, enhancing your longevity.
Why Use a Personal Trainer?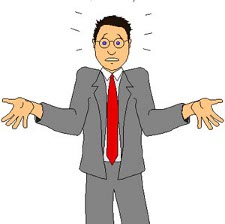 They work on YOUR goals. Yes, they might have toned muscles and the knowledge of sports science and nutrition, but while you are paying them money, they have to build a plan that will benefit you. This could include a diet plan, measuring your current body fat, participating in regular personal training sessions, and motivating you so that you DO reach your future goals.
Personal trainers work very differently from fitness instructors. The latter motivate you during an exercise class, but personal trainers work one-on-one with their clients. If you ask for a tough workout, your personal trainer will offer you that. They will take note of your current fitness level, and tailor a workout with your current levels of stamina in mind.
When I participated in a couple of personal training sessions, my trainer put me through my paces with a short twenty minute boxing workout that included catching a medicine ball while darting around like a maniac. After just twenty minutes, I was sweating profusely, but I definitely felt an endorphin rush.
Do I Need a Personal Trainer?
If you want to get fit but have no idea where to start, speak to a personal trainer at your local gym, or look on the internet for further information. A personal trainer will use his or her expertise and help to build your confidence. If you are overweight, and the thought of joining a gym is daunting, you cannot go wrong by seeking the expertise of a personal trainer.
Personal trainers know how to correctly perform exercises. Body weight exercises like push-ups and sit-ups, when performed correctly, tone the abdominals, back, shoulders, triceps, and chest, without causing injury on other areas of the body.
Of course, please be sure to check with your healthcare provider before embarking on a new fitness regimen. They'll be able to give you the green light, as well as advise you and your trainer on any exercises that are unsuitable for you.
Where Can I Seek the Expertise of a Personal Trainer?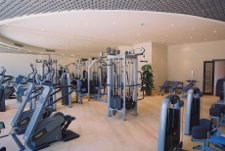 If you join a gym, you will probably find yourself surrounded by personal trainers and fitness instructors. They are on hand to provide information on how to use machines, and you can ask them how to perform exercises correctly. This information is free.
However, if you want to go one step further and change your body shape or fitness goals, it is better to seek the one-to-one expertise of a personal trainer. They assess a client's fitness goals and needs before putting together a fitness program. Each program is unique to the client.
Some individuals want to get heart healthy, whereas other people have a specific goal, e.g. to become more muscular and toned. A personal trainer may then incorporate a nutrition plan.
Some personal trainers are mobile, and if your home is large enough, or you have a separate gym area, they will often visit your home. With a lot of body-conscious individuals, and obesity on the rise, the latter option seems more of an attractive way to get fit and healthy. Alternatively, you can ask your personal trainer to train you outside.
If you're lucky enough to work for a company that employs a corporate trainer, he or she can show you how to use your lunch hour to get in better shape. They often use things around the office, like chairs and desks, to take you to a higher fitness level.
To find a personal trainer in the US,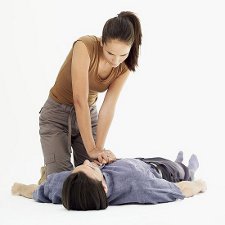 In the US, personal trainers require certification before starting work in a health club or fitness facility. The knowledge required is often Automated External Defibrillator (AED) and Cardiopulmonary Resuscitation (CPR) certification, plus an exam that covers proper execution of exercises and basic anatomy and physiology.
In the UK, most personal trainers are Premier or YMCA accredited, but other personal trainers are setting up without these accreditations. Always ask for references before seeking their expertise.
Personal trainers in Australia need to register as a member with Fitness Australia to gain accreditation and insurance to become a skilled personal trainer. The minimum qualifications are Certifications 3 and 4 in Personal Training. Your personal trainer has additional qualifications if he or she is certified in strength training, weight loss, children's fitness, or nutrition.
Unfortunately, there are many unqualified personal trainers in Australia, because of the self-regulated rule, so always check his/her credentials before commencing on an exercise program. You are paying for the final result, so it is up to you to check his/her qualifications.
Ready to Take the Plunge?
Now you know all about what personal trainers do, how they can help you, and how to check their credentials, what are you waiting for? You can get into the best shape of your life, get some serious motivation, and work hard on your goals.
When you look and feel great, who knows, you might find that you're interested in becoming a personal trainer yourself! Check it out, I bet you won't be sorry that you did!
Additional Reading on SteroidsLive:
Related Articles on SteroidsLive: