How to Get Out of Her "Friend Zone"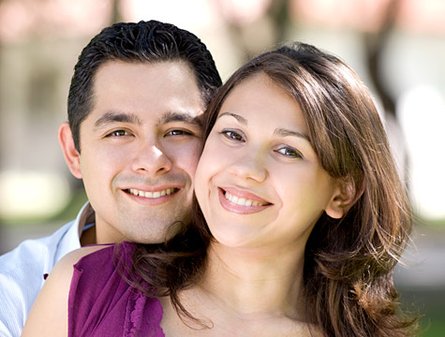 Some people have this theory that in every platonic relationship between a guy and girl is some sort of hidden attraction on the guy's part. If given the chance, he would step over that boundary if she became available. This might be true in your case, if you indeed have feelings for someone who keeps dating losers while you remain stuck in the "friend zone."
That area or "zone" is a complicated place to be. You are her confidant, someone she trusts with the secrets of her heart but on the other hand, all you can think about is sweeping her off her feet and being the man she keeps telling you she wants but never gets. If you're stuck in the "friend zone" and desperately trying to get out, here are a few suggestions on how to make her see you in a different light.
Change Hangout Locales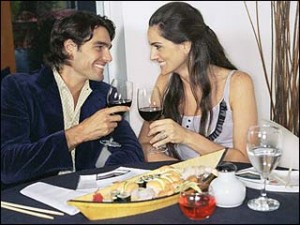 Instead of showing up at her house on Saturday night with ice cream and a chick flick, start inviting her out to dinner or different places to enjoy the evening. If you're trying to mask your intentions with the hope that she'll realize what a knight in shining armor you really are, you will have to get her into a different setting.
Romantic dinners or intimate walks in the park will make her appreciate how peaceful and effortless it is to be with you. Of course, there will be a point where you'll have to let her know how you really feel but first, start weaning her off of doing things that her best guy friend does.
This includes watching The Notebook for the fiftieth time on her couch with a box of Kleenex, running errands while sipping mochas, helping her choose the perfect outfit for her next date or taking her to her hair and nail appointments.
Also, if she's going through a tough breakup or has relationship issues, a change of scenery could do her some good. Taking her to a museum, concert or a fun activity will keep her focused on enjoying the moment with you rather than dwelling on her problems.
Subtle Hints at How Adorable and Great She Is
If she has a history of dating losers and you are appalled at the way some of them have treated her, start making hints as to how a woman should be treated.
For example, if she went out with John last week, still hasn't heard from him and sees new pictures of him all over some other woman on Facebook, make it clear that he's a loser and is missing out on a beautiful, sweet and special woman. Let her know how soon you would call after dating a woman you clicked with and the ways you would shower her with love if she were yours.
Whenever they fail, be there to remind her how she should be respected, adored and valued. It's beneficial for women to have a guy's perspective to help them understand how men think and why they act in certain ways. Taking it a step further and showing her how you would handle situations differently will make her treasure how attentive and sensitive you are to a woman's needs.
She Can't Miss What's Always There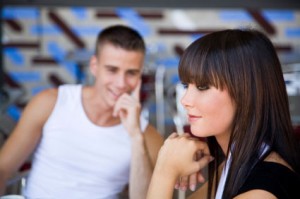 If the first two suggestions are not your cup of tea, try a different method — start getting busy and making yourself less available. This is beneficial for you because you won't have to dread hearing all of the details of her dates gone wrong. She won't be so quick to rely upon her best guy friend if you're not always there waiting in the wings with chocolate and ice cream.
Not always being around can get her to really appreciate when you are there and all of the advice you give her about men and relationships. When "Michael the Loser" gets mad when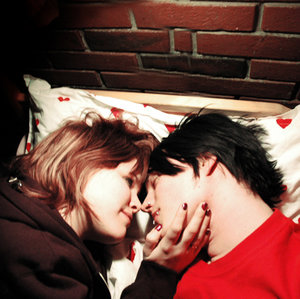 The last way to get out of her "friend zone" is to just buckle down and tell her the truth. If you have been in love with her for years, you will have shared some important moments in each other's lives. You know her like no one else and this could work to your advantage because she also knows you extremely well.
If you decide to reveal the truth there's a chance she might feel the same way too. Maybe she never thought you were interested so she kept going out with losers in the hopes of finding someone more like you. Or maybe she never thought of you in that way and now realizes that what she's been searching for has always been right by her side this whole time.
Unfortunately, there is a chance that she doesn't feel the same way and you'll have that awkward conversation to discuss this. If she's a true friend, she won't drag it out or stop being your friend because of how you feel. She'll acknowledge your honesty, be extremely flattered and let you know how important you being a part of her life is.
If this outcome happens, at least she'll know how you really feel, you'll know how she feels and you can move on. Yes, you'll still be stuck in the "friend zone" but there will be an added depth and new definition to that label now that you've taken a risk and made the plunge.
Nice Guys Finish First
The truth is even though "bad boys" seem to be what women are attracted to, what makes a relationship work is a man who is nice, polite, thoughtful and considerate. If you're tempted to become one of those bad guys because you think it's what women really want, don't do it. It might get you a couple of dates but it won't amount to anything substantial because it will be based on qualities that you are faking rather than who you truly are deep down.
Being stuck in the "friend zone" sucks but at least the woman you love already knows how great you are. The trick is getting her to see how great you two would be together.
Additional Reading on SteroidsLive:
Related Articles on SteroidsLive: