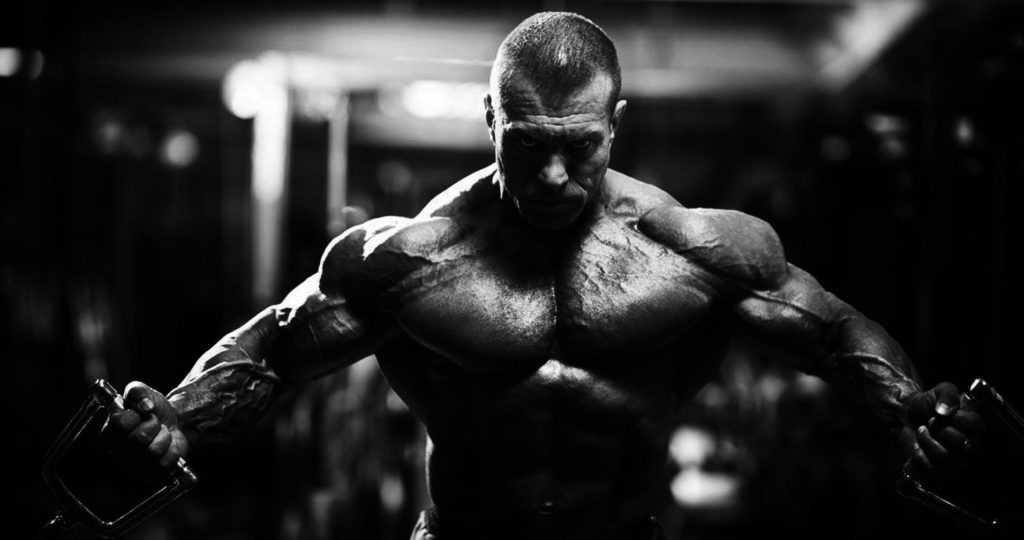 Welcome to SteroidsLive, a hardcore bodybuilding discussion forum.
Thank you for visiting SteroidsLive forums. We are a hardcore bodybuilding site dedicated to bringing you the very best information concerning the world of bodybuilding. Whether you are a competitor or you are just looking to improve yourself, this site is for you. No subject is taboo. We discuss all aspects of bodybuilding, from the natural way to the steroid way. You will find what you need here.
Topic starter
18/09/2018 9:28 pm
Well thats what I want…..heres my situation. My face looks like shit when I get on 2 grams of test and 50mg dbol/day…I end up lookin like some fat faced freak. I know anti-estro's will help this like nolva and arimidex…the thing is I dont have access to arimidex….Can someone make recomendations on what I can take to keep the water as low as possible? This will be my 5th cycle comin up. I dont care to much about gaining 30lb's I just wanna gain lean looking mass. I was thinkin of using nolva at 20mg/day, but that seems excessive dont ya think? if I do find arimidex can I take 1/4 tab along with nolva? I would also like to try some testolactone(whatever the fuck its called). peace fellas…[email protected]
Whats up CYPHON! I think we all have similar problems when we are on a bulking cycle. In the beginning of my first 5 weeks when I was on cypionate and anadrol I gained about 12lbs over night! Dammmm….that really was a shock! I woke up and saw the difference but it really didnt sink in til I went to the gym! I thought I was still dreaming…then I weighed myself….12LBS OVER NIGHT!
I went to the health food store an bought some Taraxatone(I think thats what you might have been refering to)…and need I tell you….I just pissed it all out! Its a natural product and it worked great for me. But then again each person is a universe and what works for me may not necessarily work for you and vice/versa! Give it a try….lets see what the others recommend! Take care.
Has anyone ever tried an over the counter water pill for this? I was thinking about it next cycle.
Topic starter
19/09/2018 12:12 am
Thanx sams, thats the it…Teraxatone!!! i will give it a try, but I cant afford to be pissin all day since I do day trading and that can cost me valuable trades. Does it have immediate effects?
Topic starter
19/09/2018 1:11 am
Crazy freak huh? I like that!!!! Thanx
Thanx sams, thats the it…Teraxatone!!! i will give it a try, but I cant afford to be pissin all day since I do day trading and that can cost me valuable trades. Does it have immediate effects?
—————————————– I understand your situation Cyphon…being in the bathroom every 5mns could be irritating….especially if you trade! Remeber that my particular situation was an extreme….after I "normalized" I continued using the restroom normally. But then again I drink over a gallon of water a day so instead of going every 5mns I was going every 30mns LOL
Just remember that the effect that all these products have varies from person to person….but if you are going to take a water pill get ready to hit the restroom more often than usual. Btw, the effect of the Taraxatone was immediate for me. Take care and goodluck.
Topic starter
19/09/2018 2:47 am
Thanx for the quick fist hand info…sounds like i would only be able to use it on the weekends and afternoons………….I would hate to piss on my pants while makin a trade.
Have you ever tried lasix ?
Lasix is some hardcore shit. One of the most DANGEROUS if you dont know what and how much to take for your body. This stuff works GREAT but like I said its crazy shit. i would stick to Taraxiton til you learn about lasix.
-Guru
YOUR ANSWER IS VERY EASY. IT IS YOUR DIET. I KNOW THAT IS IS ALWAYS NICE TO GAIN 30 LBS QUICK, BUT MOST OF IT IS GOING TO WATER. YOU HAVE TO WATCH YOUR SODIUM. END OF STORY. EAT CLEAN, WATCH YOUR SODIUM, DO A LITTLE CARDIO, AND YOU WON'T HOLD THE WATER. THE OTHER PROBLEM IS YOUR WATER INTAKE. YOU SAID YOU ARE A TRADER WHICH MAKES ME ASSUME THAT YOU DON'T DRINKE ENOUGH WATER BECAUSE YOU DON'T WANT TO BE IN THE BATHROOM ALL DAY. THE PROBLEM WITH THIS IS THAT WHEN YOU DON'T DRINK ENOUGH WATER YOUR BODY GOES INTO SURVIVAL MODE AND HOLDS AS MUCH OF IT AS POSSIBLE. WHEN YOU ARE CONSTANTLY DRINKING WATER YOUR BODY HAS NO REASON TO HOLD ONTO IT AND IT WONT. WATCH YOUR SODIUM, DRINK PLENTY OF WATER AND THAT WILL TAKE OF YOUR PROBLEM.
To answer your question about 1/4 tab Arimidex Yes! it will work you should take 1/4 tab everyother day and that will do the trick just fine, also what Jay928S said is right on the money watch your sodium intake and drink plenty of water and you should be good to go!!!!!!
Hey doesn`t anybody use proviron here?? I`m on 1300mg of test and not holding much water using two tabs of proviron a day so if u can find that usew it u wil feel much better…
later bigiron
here my 2 cents. beside taking taraxatone try dandelion also CYPHON. i think both of them will make u pee like NIAGRA FALL. they're both herbal so its easy to purchase. like u said u woud dotake them on the weekends and in the evening right? what do u think about caffeine ? would u ever drink a cup or two in the morning bro. it will make get rid of water alot. HONESTLY, I RATHER PEE EVERY 5-10 MIN THAN HAVING A MOON FACE. no flaming intended just the fact.
Cyphon looks like you have a number of options to pursue. If any of them fails to work, give me an email. GoodLuck and GodSpeed…